Migrant workers work 50 hours per week on average: report
Media Date : 2021-05-13
News Media : The Korea Times
This article is a copyrighted material of the Korea Times.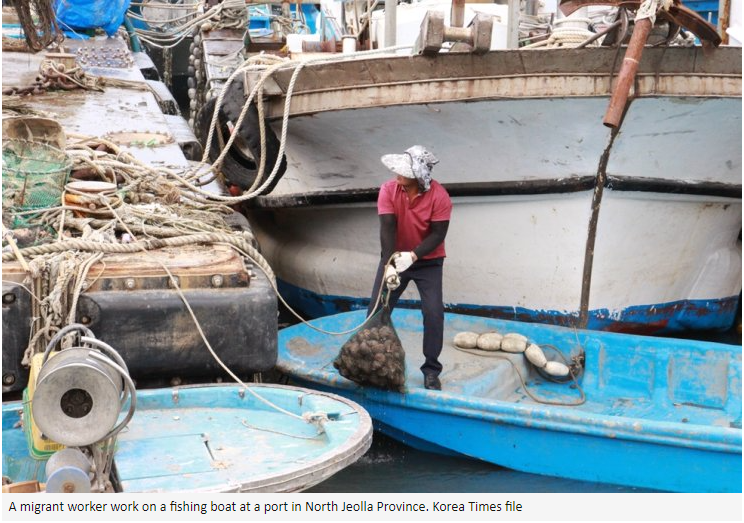 By Kang Seung-woo
The weekly average working hours of migrant workers in Korea is 50 hours, and female foreign workers face worse working conditions than their male counterparts, a recent report showed.
A study by the Korea Institute for Health and Social Affairs (KIHASA) found that foreign laborers holding one of three categories of visa ― E9 (non-professional employment visa), H2 (working visit visa) and F4 (overseas Korean visa) ― work 50 hours per week on average. The report was based on interviews with 1,427 migrant workers.
But 20.7 percent said their weekly working hours surpassed 60 hours.
The Labor Standards Act stipulates that employers must ensure employees work no more than an average of 52 hours a week for up to six months.
The survey also disclosed that 19.3 percent of male immigrants and 24.1 percent of female immigrants said their weekly work reached 60 hours.
Their monthly wage on average was 2.11 million won ($1,870) in 2019, but that of foreign workers who started working in 2020, after the COVID-19 pandemic hit local businesses hard, was 1.86 million won.
A gender gap was also found in monthly pay, with male workers earning 2.18 million won per month and female workers making 1.95 million won.
Foreign workers' wage satisfaction stood at 3.15 on a scale of 1 to 5. In addition, 40.3 percent of the respondents said they did not sign an employment contract.
Plus, 4.7 percent said they were dismissed unfairly, while 12.3 percent said they were not treated with respect.