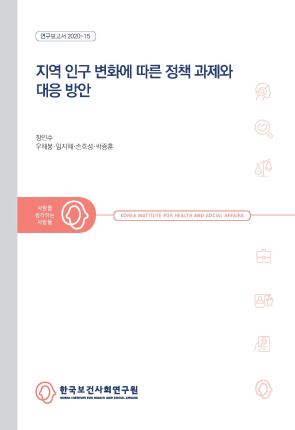 Regional Demographic Changes and Policy Responses in Korea
Author

Chang, Insu

Publication Date

2020

Pages

439

Series No.

연구보고서 2020-15

Language

kor
Despite various policies aimed at implementing balanced national development, regional disparity is remain serious yet in Korea. Additionally, demographic changes are acting as a factor that further deepens polarization between regions. In this respect, exploring regional demographic changes and policy issues has great significance. In order to clearly establish the regional demographic policy direction, it is necessary to in-depth understanding of the regional demographic characteristics.
As such, this study aims at exploring several regional policy issues in response to regional demographic changes, especially, bridging regional disparities. It includes demographic considerations of Korea's population dynamics, and discussions of population migration, population redistribution and regional disparities. In addition to the implications for Korea's population policy direction, and discussions on local finance, functional space through infrastructure distribution standards are included. With diagnosing current regional disparity patterns, better practices and policy directions for place-based policies for sustainable population inflow policies are also presented.
For more effective regional policy, the foundation and the subject of policy implementation with guaranteed feasibility should be systematically considered, Also, regional policy to respond to demographic changes needs to establish a foundation for independent regional development, and to be promoted in a way that bridges the regional disparities.